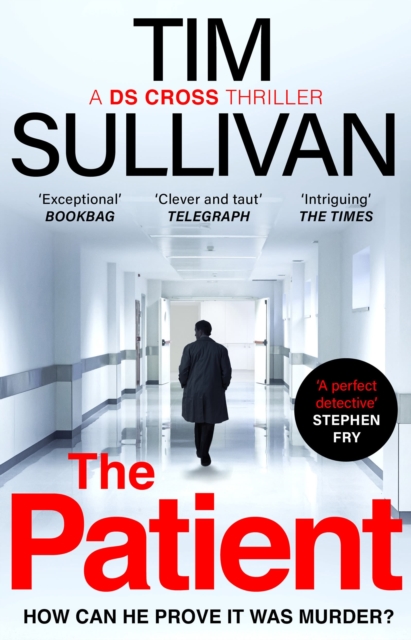 The Patient
by Tim Sullivan
GARDNERS RATING

$16.99 USD
Softback 416
ISBN: 9781801107747-UK
Published:10 Nov 2022
Crime & mystery,
Thriller / suspense
Description:
'A perfect detective for our time' Stephen Fry
No fingerprints. No weapon. No witnesses.

Can DS Cross prove it was murder?THE DETECTIVEDS George Cross doesn't rely on guesswork and he has no time for false assumptions. He is a detective who goes off the evidence in front of him, not 'hunches' or 'gut feelings'. He does not know what these are.

THE CLOSED CASEWhen a young woman is found dead, the Bristol Crime Unit is quick to rule it a suicide as the woman had a long history of drug abuse. But her mother is convinced it was murder, saying that her daughter had been clean for years and had been making strides in a new therapy programme. THE ANSWERAs an outsider himself, DS Cross is drawn to cases involving the voiceless and dispossessed and, here, the evidence states that this woman was murdered - Cross just has to prove it.

But under pressure from his boss to shut down the case, and with numerous potential suspects, time is rapidly running out to get the answers that this grieving family deserve.
Perfect for fans of M.W. Craven, Peter James and Joy Ellis, The Patient is part of the DS George Cross thriller series, which can be read in any order.
Image: