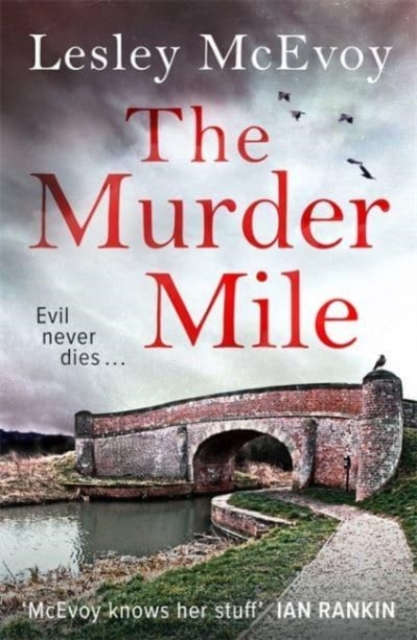 The Murder Mile
by Lesley McEvoy
Gardners Rating -
$16.99 USD
Softback 400
ISBN: 9781838775971-UK
Published:30 Dec 2021
Classifications:
Crime & mystery
Description:
Forensic Psychologist Dr. Jo McCready was the last person to see her patient, Martha Scott, alive.

During their final session, Jo unearthed a chilling alternate personality claiming to be the reincarnation of Jack the Ripper. Shortly after, Martha is murdered. But if 'Jack' is just an invention of Martha's damaged mind, who killed her?When a series of murders copying the Ripper's 'Autumn of Terror' begins, Jo McCready is brought into the police investigation to profile their killer.

But the further she delves into his mind, the deadlier he becomes. And as the anniversary of Jack the Ripper's most gruesome murder looms, is Jo following the clues - or being led into a trap?
Author Lesley McEvoy uses her insider knowledge to create unbelievably gripping, unputdownable crime novels - perfect for fans of Elly Griffiths, Ann Cleeves and Angela Marsons.
_____________________What your favourite crime writers and reviewers are saying about Lesley McEvoy:
'Highly original and whipsmart on detail.' PETER JAMES, Sunday Times bestselling author of Left You Dead
r'Not for the faint-hearted.' THE SUN
'Gripping.' YORKSHIRE TIMES
Image: