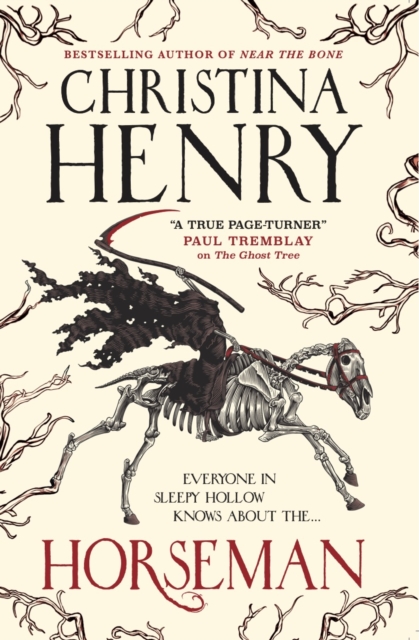 Horseman
by Christina Henry
GARDNERS RATING

$16.99 USD
Softback 352
ISBN: 9781789098471-UK
Published: 27 September 2022
Classifications:
Horror & ghost stories
Description:
In this atmospheric, terrifying novel that draws strongly from "The Legend of Sleepy Hollow," the author of Alice and Lost Boy works her trademark magic,
Everyone in Sleepy Hollow knows about the Horseman, but no one really believes in him. Not even Ben Van Brunt's grandfather, Brom Bones, who was there when it was said the Horseman chased the upstart Crane out of town. Brom says that's just legend, the village gossips talking.

Twenty years after those storied events, the village is a quiet place. Fourteen-year-old Ben loves to play "Sleepy Hollow boys," reenacting the events Brom once lived through. But then Ben and a friend stumble across the headless body of a child in the woods near the village, and the sinister discovery makes Ben question everything the adults in Sleepy Hollow have ever said.
Could the Horseman be real after all? Or does something even more sinister stalk the woods?
Image: